MPI Winter Tire Program
Posted on August 21, 2023
Car accidents are never a pleasant experience, and many happen in Manitoba during the winter months. One way to reduce the risk of an accident in the winter is to trust the rubber that you drive on. Swapping to dedicated winter tires can seem overkill if you don't already have a set, but once you make the switch, you'll never think twice again.
Luckily, Manitoba Public Insurance has a Winter Tire Program that offers Manitobans a trustworthy and affordable option when making their purchase.
MPI Winter Tire Program
MPI's Winter Tire Program allows eligible Manitobans to receive a low-interest financing option when purchasing a set of winter tires for their vehicle. The special financing rate is prime plus 2%, on up to $2,000 per vehicle. MPI says that this rate has a term between 1 to 4 years and a monthly payment withdrawal day. This rate can only be applied to qualifying winter tires and associated costs from participating retailers.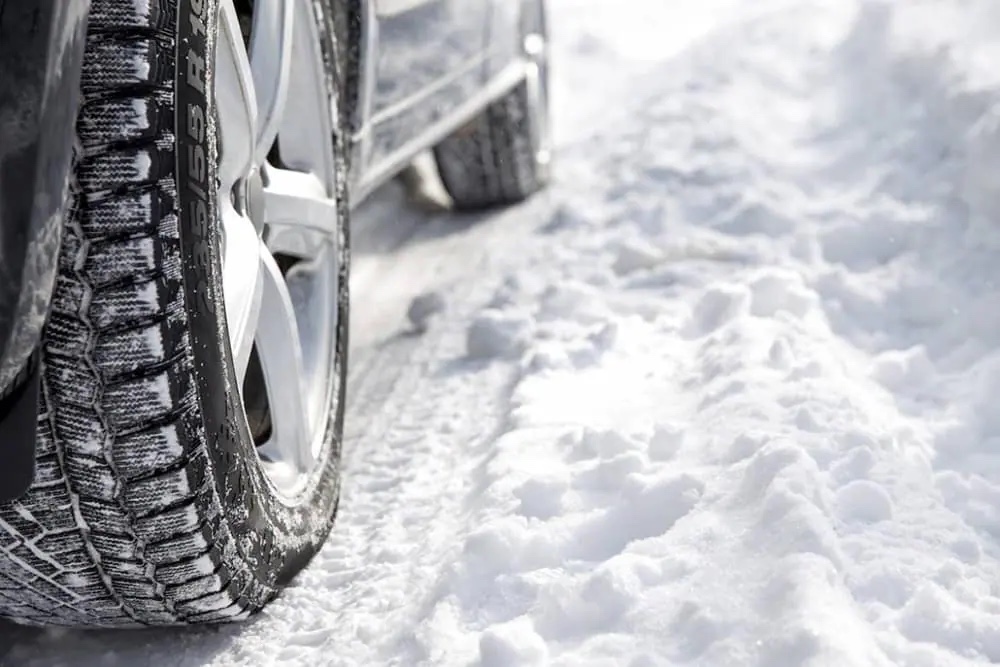 Payment Processing
The payment process for this program will start at your chosen retailer. Once approved, the first payment will be withdrawn from your account 1 month after the loan has been fully processed. This means, at the time of installation, there is no payment required.
Winter Tire Program Eligibility
To enjoy the special offers from the MPI Winter Tire Program, there is a set of requirements you must fulfill.
Must be an individual Manitoba Public Insurance customer (not corporate)
Must purchase a set of qualifying winter tires for a passenger vehicle or light truck registered under your name
Must have no financing restrictions or outstanding payments on your MPI account
Basically, if you are a Manitoba Public Insurance holder for your own vehicle, chances are that you are eligible to participate in this program.
**The Icon**
When looking for a set of winter tires to buy, look for this symbol. This indicates that the tire is endorsed by trusted parties and is used by MPI to approve its winter tire selection. Dilawri's Crown Acura carries the largest selection of winter tires in town and can help you choose the right tires for your needs.
See MPI's list of eligible winter tires for more information
Winter Tire Program Additional Products
On a related note, if you qualify for the Winter Tire Program, you may also be able to receive financing on other costs. A list of other products / services that may be able to be financed include:
Rims
Studs for Tires
The Mounting and Balancing of Tires
Storage & Switch Over costs*
Alignment
Nitrogen Fill
Valve Stems
Shop Supplies
Applicable Taxes and Fees
Winter Tire Program Exemptions
While the MPI Winter tire Program is pretty straightforward, there are some exemptions in its coverage. Here is a list provided by MPI that describes what is not approved for financing.
Tire Repairs
Maintenance and storage*
Switchover costs*
*Only applicable if it's included as part of the initial cost
Making The Switch
Thinking about making the switch? It's as easy as getting in touch with our expert service team and booking an appointment today. Remember to bring:
A valid driver's license
Your vehicle's registration certificate
Want more information? Check out the MPI Winter Tire Program on their official website.