Could the 2019 RDX Become the Next James Bond Vehicle?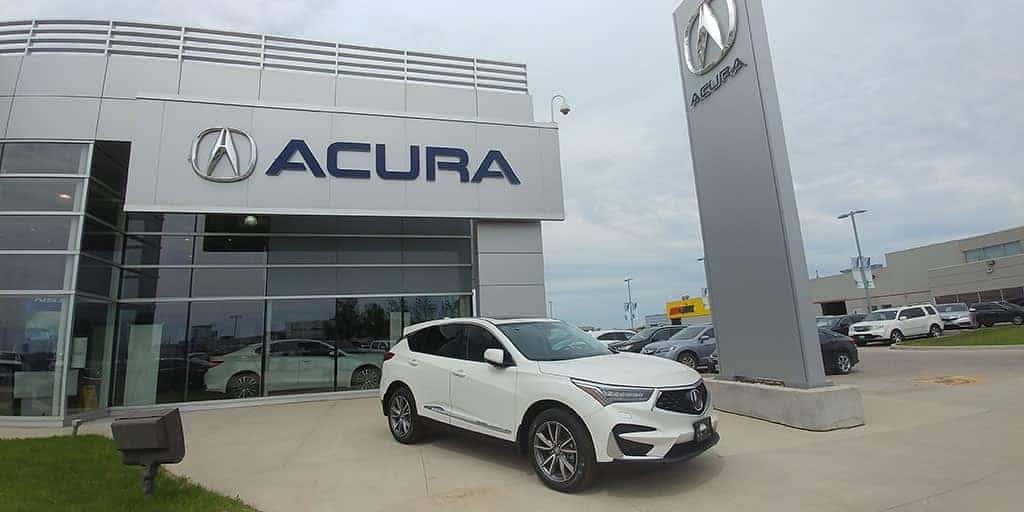 James Bond has been known to have some pretty sweet cars but Crown Auto Group thinks the 2019 Acura RDX will be the best choice for his next vehicle. The RDX may have been designed for luxury drivers, but the unique features on this SUV work double duty to accelerate driving to the next level. Bruce Zhan, a James Bond lookalike and salesmen at Crown Acura, gave us a tour of the 2019 Acura RDX.
We all know Bond has a hankering for luxury vehicles, which is why Acura is a great fit. James Bond would fit right in at Crown Acura because of their reputation as luxury vehicles with race car capabilities. Impressive engine capabilities and a sleek exterior and are not the only reason why we believe the RDX is perfect for Bond. This SUV boasts some impressive capabilities inside the body.
"The RDX is 100% different," said Zhan. "This is because of 15 years of innovation."
As a spy, Bond needs to have total visibility of his surroundings. This is where the panoramic moonroof and surround view cameras come in handy. Bond has complete visibility of his surroundings, so he has no surprises. The parking sensors will come in handy for downtown traffic or avoiding a hitman on a motorcycle. If Bond ever decides to venture to Winnipeg, wipers located on the rear-view camera and LED lights will come in handy after a whiteout or loss of windshield.
Bond will have full control in the drivers seat. With the addition of the True Touchpad, a large front display, will make it easier to navigate and be much more ergonomic to the driver. Navigating in a new terrain is not always the easiest thing to do, but having a map at his fingertips will change the game. Bond can now spell out his desired destination with his silver fingertips (not to be confused with Goldfinger) and he won't miss a second of any car chase. Bond can also use the old fashioned way and speak commands to the RDX.
Bond needs to remain as anonymous as possible, which is why he needs to avoid speeding tickets with the RDX's 2L engine. This racer may not want to remove the lead from his feet, but the RDX's Heads Up Display can now detect speed limits from signs on the road. The RDX is bilingual, and can read both French and English signs. The RDX will then transfer the data it collects from the speed limit signs to the dashboard. The dashboard will actually tell you the real speed limit, regardless of what your navigation may say. Say goodbye to school zone tickets on holiday Mondays!
Bond can take advantage of a secret storage compartment in the trunk. Underneath the mat of the regular trunk there is a lever that reveals the smart underfloor storage. While he might need it for ammunition storage, most people will stick their gym bags or tools inside instead. Even further underneath the smart underfloor storage, there is the spare tire lever. After pulling the lever, a spare tire will drop, or in Bond's case, heat-seeking missiles.
Luxurious design and convenient features make the 2019 Acura RDX a top choice for Bond. Even if your grocery store runs aren't as exciting as a Super Spy Mission, the RDX is more than capable of taking care of your needs.
For Inquiries, you can contact Bruce Zhan at Crown Acura
Direct Line: (204) 594-3962
Mobile: (204) 297-5588
WeChat: 5558521
Email: Bruce.Zhan@CrownAcura.ca